Refunds
Mississippi State University offers direct deposit as a convenient and secure way for students to have their refund electronically deposited into their checking or savings account. This process is fully automated and is the University's preferred refund method. It is easy to set up and allows your funds to be available in your bank account in less than 48 hours.
Two Options Are Available
e-Refund (Direct Deposit)
How to sign up for direct deposit
Log on to your student account through the myState portal.
Click on the myState navigation menu icon in the top left corner and scroll down to choose Banner.
Under Personal Information, select MSU Direct Deposit Bank Information
Under Student/Travel/Accounts Payable Distribution, select Add New.
A screen will pop up to Add Accounts Payable Deposit. Choose Create New.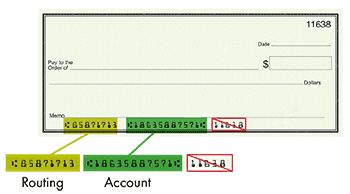 Enter your bank routing and account information. The name of your bank will automatically populate.
Select the type of account you have – checking or savings.
Check the box that reads "By checking this box, I authorize the institution to initiate direct credits or debits on my behalf."
Click Save New Deposit.
Please note: If your banking information changes or the existing bank account is closed, you must update your account information in Banner prior to your refund being processed. Failure to update this information will result in a delay of your e-Refund.
Students will receive a confirmation email to their netid@msstate.edu email address when an e-Refund is processed.
Paper Check Refunds
Paper check refunds will be processed on a weekly basis and mailed via US Postal Service to the student's home address on file with the university.